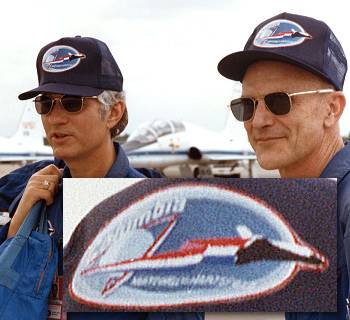 The STS-4 crew wore embroidered mission emblems on their escape suits and on their in-flight clothing.
These patches can be identified as a particular variant of the AB Emblem patch which has a distinct area of light red thread in the fold of the stripes behind the Shuttle near the center of the design. The more common version of the AB Emblem patch had red thread in this fill area.
It is questionable whether this particular patch variant can be classified as a true 'Crew Patch' since it appears to have been available commercially to at least some extent (as evidenced by an example seen on an NASM sale card).
However, it was the version worn by the crew and the version used in official post-flight presentations to NASA employees. This, combined with the fact that it does appear to be somewhat rarer than the regular AB version, makes it worthy of being considered a crew patch despite it having been available commercially.